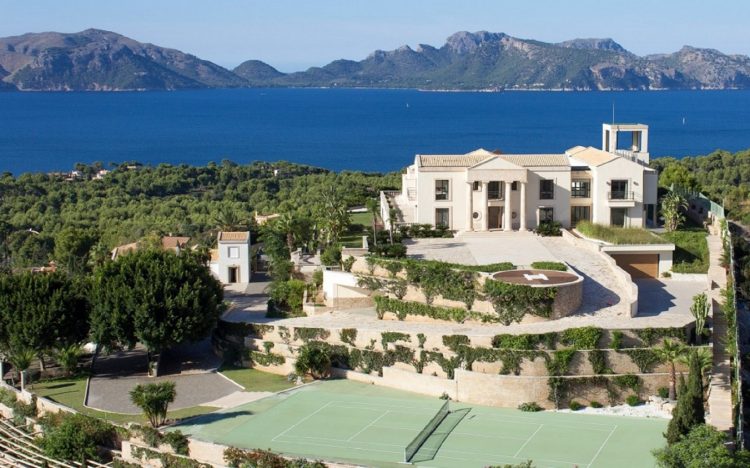 Mar 03, 2018
Villa Cielo de Bonaire - 9 beds/9 baths
Undoubtedly one of the most exclusive properties in Mallorca, Cielo de Bonaire enjoys an outstanding location on a hillside between the bays of Alcudia and Pollensa, with magnificent panoramic views. The Italian designer Danillo Silvestrin was in charge of the exclusive interior design, making this property one of the most luxurious and sophisticated properties in the Balearics.
Cielo de Bonaire is set within extensive grounds, bordering a protected nature reserve and comprises the main residence, heliport, indoor and outdoor swimming pools, terraced gardens, garage for more than a dozen vehicles, tennis court and separate staff accommodation. A long winding driveway leads up to a forecourt alongside the heliport.
Prices for June and September are €28,000 per week includes continental breakfast, service of 12 hours and a concierge service. July and August are €48,000 per week.
Please get in touch if your interested in any property in Mallorca, we have many beautiful villas not advertised on our website.
Contact Gerry at gerry@whiteblancmange.com or call +44 203 239 22 44 OR +44 7939571003