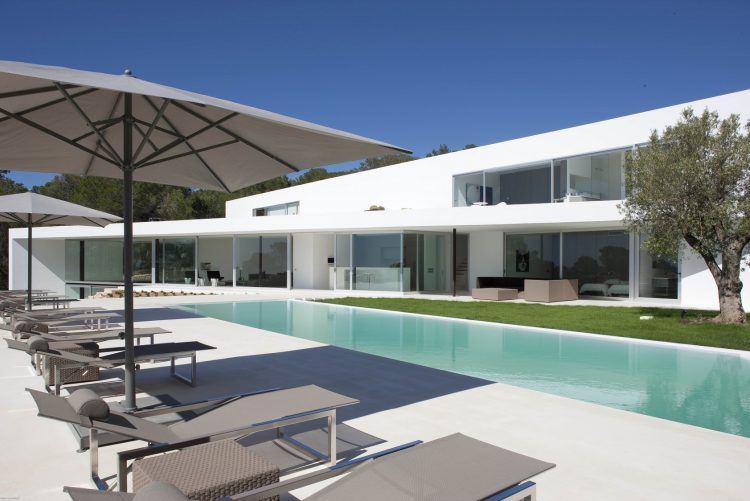 Aug 05, 2017
Villa Ixos is one of the finest proprety's Ibiza has to offer. Designed to the highest specifications with a superb location offering spectacular sea views. The villa is located on the west side of the island, 20 minutes drive to the airport, 15 minutes from Ibiza town and 5 minutes from nearest neaches (Cala Salada and Punta Galera).
This property measures 660 square meters, with 4 hectares of land. The design is very modern clean lines with splashes of colour throughtout the property.
For those who want the views, love modern art then this is the property to relax in or party.
Special offer 20% Discount
19th to 26th August 2017 - WAS €32,500 NOW €26,000
26th August to 2nd September 2017 - WAS €31,000 NOW €24,800
To read more on this property click here - Villa Ixos